Arman Company has been a system integrator in the industrial communications market since 2000. Our solutions help industrial plants operate safely and efficiently.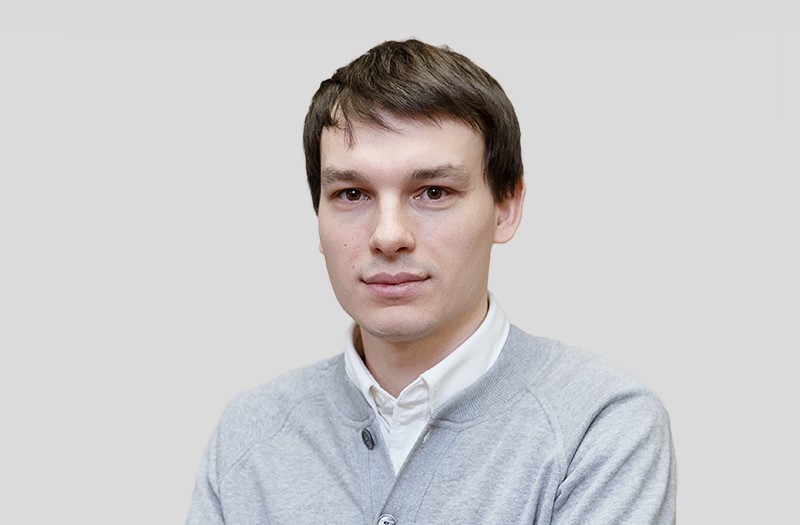 My name is Vladimir Varnashov, and I am an expert in technical solutions based on wireless technologies at Arman. Mobility, efficiency and efficiency are factors that need to be considered when organizing communication and data transmission in an industrial environment.
In connection with the outbreak of the coronavirus COVID-19 in industrial enterprises, there is another challenge. The managers are puzzled how to prevent the penetration of infection into production.
Our partners, Hytera, have developed the Smart Helmet.
It will help prevent the penetration and spread of coronavirus infection in the production area. The solution works with quickly configurable, non-contact technologies for body temperature measurement and staff communication.
A smart helmet is primarily designed to perform three essential functions:
Non-contact measurement of human temperature. Rapid screening of personnel both indoors and outdoors
Fast face recognition and identity verification
"Smart helmet" with thermal imager for observation in the dark
I'll tell you about 5 modes of operation of this innovative device:
Temperature measurement mode for one person
The temperature of one person is measured in the center of the screen. The maximum temperature of various parts of the body is displayed on the AR module. Temperatures above normal will trigger an audible and visual alarm.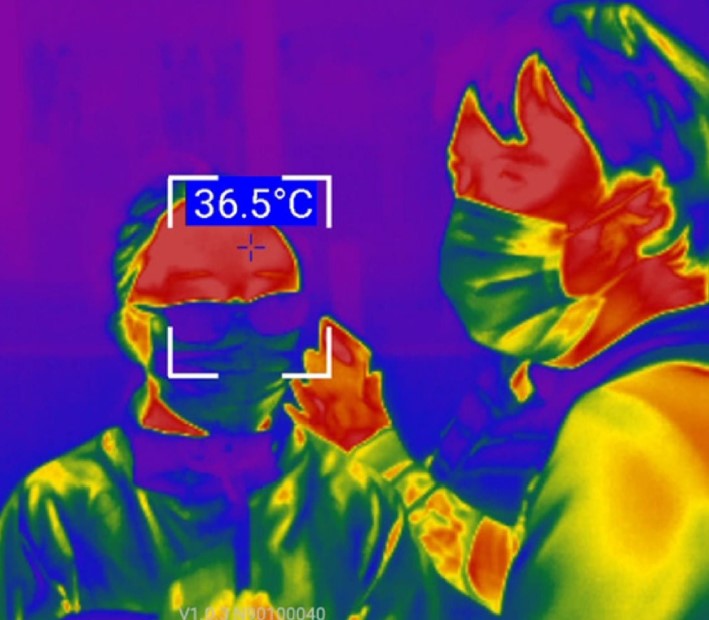 Large number of people temperature measurement mode
The temperature of the forehead, collar, arm and other body parts displayed on the screen is measured. The system will show the temperature if any part of the screen falls within the set temperature range. An alarm will be triggered when any part of the temperature rises above the threshold.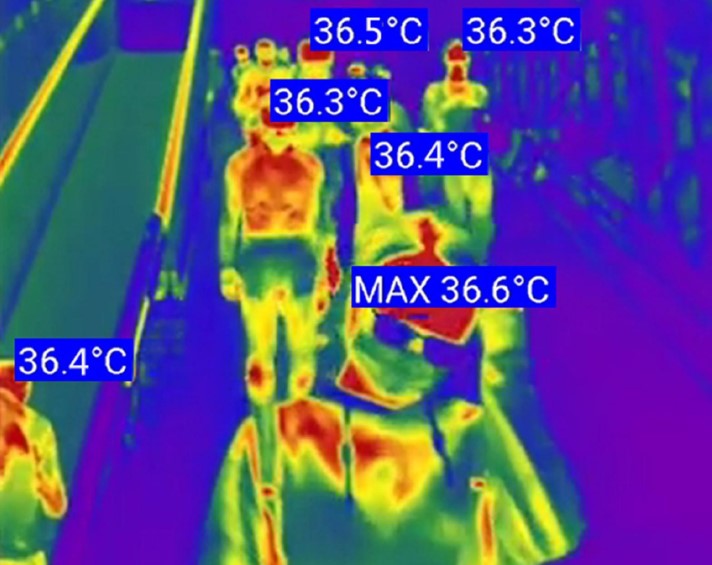 Thermographic diagnostics mode
Thermal imaging detection of specific areas of the human body helps to determine the location and size of the lesions that cause fever.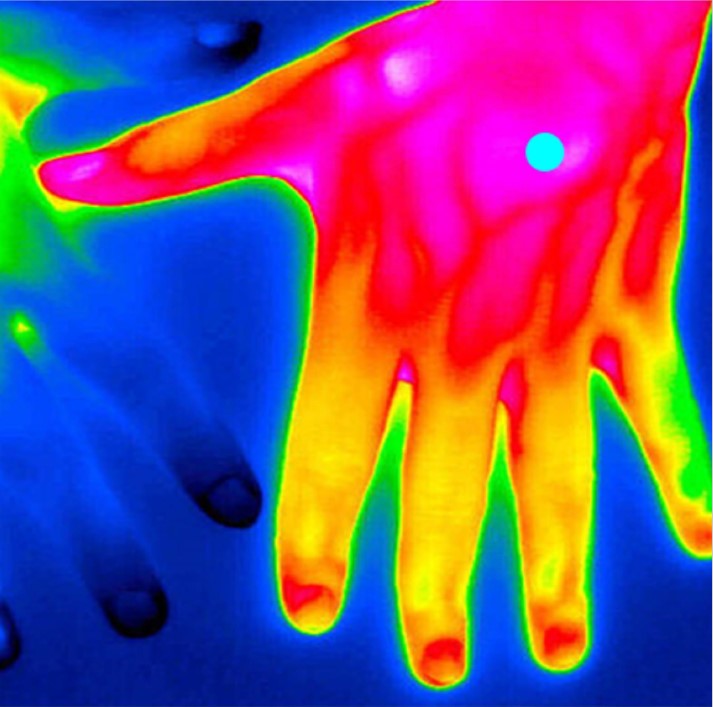 Night Vision Mode / Object Inspection Mode
Thermal imaging scanning of industrial facilities, HVAC equipment, pipelines and electronic equipment to help find a target with an abnormal temperature or to find strangers.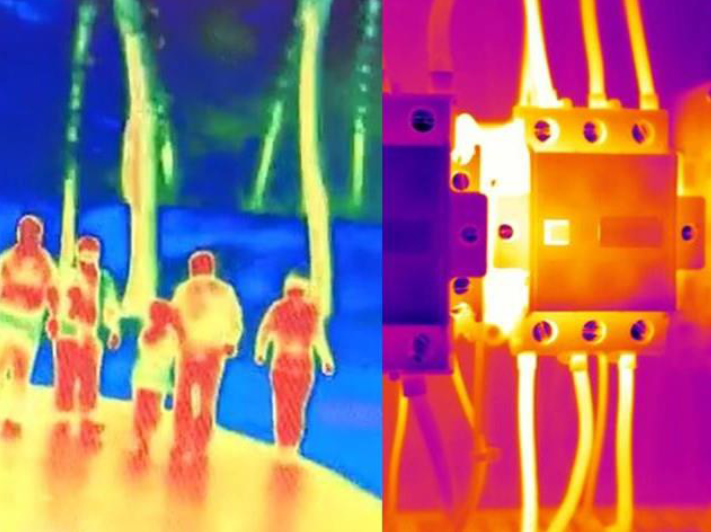 Face recognition mode
A person's face is recognized on the screen and all available information is displayed on the AR module. This mode is applicable for enterprises and institutions to implement black and white lists of employees and visitors.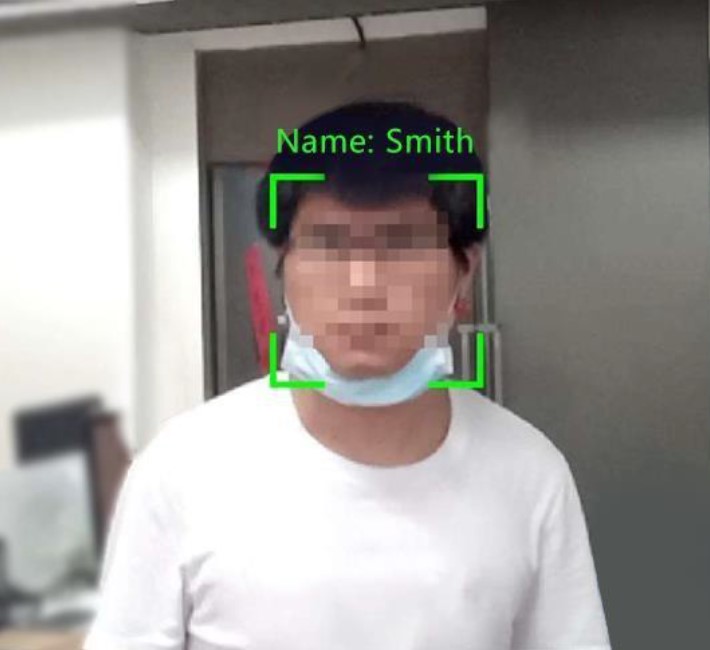 The main advantages of "Smart helmet"

Advanced impact resistant material with energy absorbing design and ultimate weight reduction. Product weight is only 1.08 kg.

The goggles are made using the same technology as goggles for fighter pilots. It is an advanced photochromic material with multiple protection.

Efficiency and precision. Temperature analysis performance is 200 people per minute with an accuracy of ± 0.3 ℃.

Support for offline face recognition mode.

24 hours of work in standby mode, 5 hours of continuous work in temperature measurement mode.
Specifications:
General characteristics

Processor

8-core ARM Cortex A53 with a frequency of 2.5GHz

Operating system

Android 8.1

RAM

DDR 4GB

Memory
eMMC 64

GB

Weight

1.08 kgs

AR module

Display

Dot Matrix Optical Waveguide Display

Viewing angle

35°

Virtual screen size

Equivalent to watching a 74 " TV from a distance of 3 m

Nominal brightness

300 nits

Thermal imager

Resolution

384×288

Pixel pitch

8m ~ 14um

Frame rate

25

frames / sec

Temperature measurement range

-20℃~120℃

Temperature measurement accuracy

±0.3℃

within the specified range

Camera module

Resolution

13

megapixels

Viewing angle

78°

Video resolution

1080P,

30fps

Data transmission module

Wi-Fi
IEEE 802.11b/g/n, 2.4GHz
Bluetooth
BT42, backward compatible with 3.0, 2.1, supporting BLE

Battery

Capacity

5000

mAh

Voltage

3.7 ~ 4.2V

Charge voltage

5V

Quick Charge

Support 2A Quick Charge