The system was built on Armtel equipment. Industrial communication equipment is certified by the Industrial Safety Committee of the Republic of Kazakhstan and is approved for use at highly hazardous production facilities. Meets the requirements of the Law "On Civil Protection of the Republic of Kazakhstan" and complies with the requirements of the Unified Customs Union.
KazTransOil JSC keeps up with the times, takes care of personnel and chooses modern high-tech solutions based on IP technologies. When it comes to the safety of people, it is important to choose a reliable and trusted partner. The Arman company, a supplier of industrial communication systems of its own production under the Armtel brand, has equipped the holding facilities with a dispatcher-loud-speaking communication and emergency notification system:
– Main dispatch office, Nur-Sultan
– NPS "Zhetybai"
– SPN "Sugar"
– NPS "Big Chagan"
In the central control room of Nur-Sultan there is a modern TOP-DIS-IP2 control panel.
The capabilities of operators have expanded. Now the operators:
communicate with each other in real time using direct call keys

promptly transmit and broadcast information in the hands-free mode

communicate with each other locally in simplex mode


make group calls

broadcast speech to subscriber devices and warning zones, where horn loudspeakers are installed
The public address system is integrated with the "Cisco Call Manager" PBX at all sites. From the dispatch console, you can now call Cisco IP phones according to the link table.
Arman has integrated a public address system with a security and fire alarm system.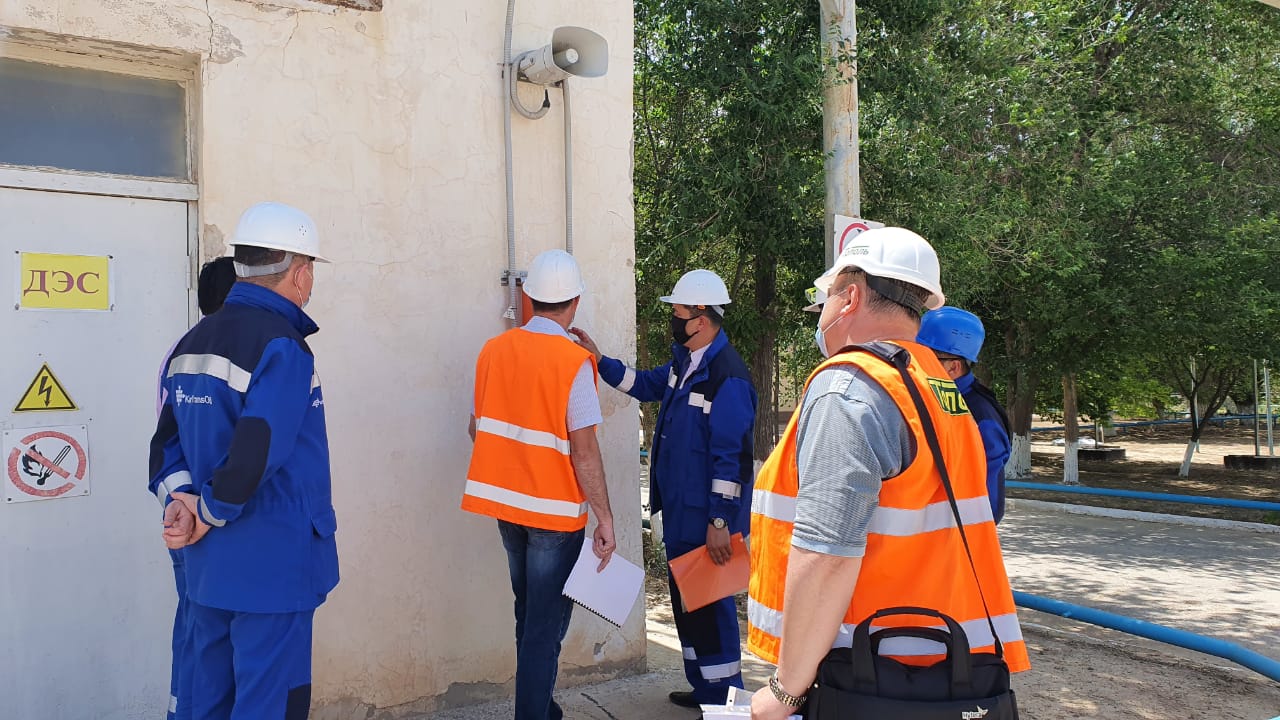 If a fire breaks out, the Armtel system will automatically start broadcasting a message about the fire, which can be recorded in advance on the devices. The process of manual control from the dispatcher's console is also activated.
The Armtel loudspeaker communication system is integrated with the enterprise monitoring system to monitor the status of active equipment.
The Armtel monitoring system can remotely check the equipment operation status. The line monitoring module monitors the break, detects a short circuit on the monitored feeder. A timer for measuring the test time is installed in the module, after its expiration the control unit starts automatic diagnostics of the monitored lines.
The capabilities of Armtel equipment provide integration with telephony and fire alarm systems, extended operators' functionality and open up all the advantages of IP technologies.