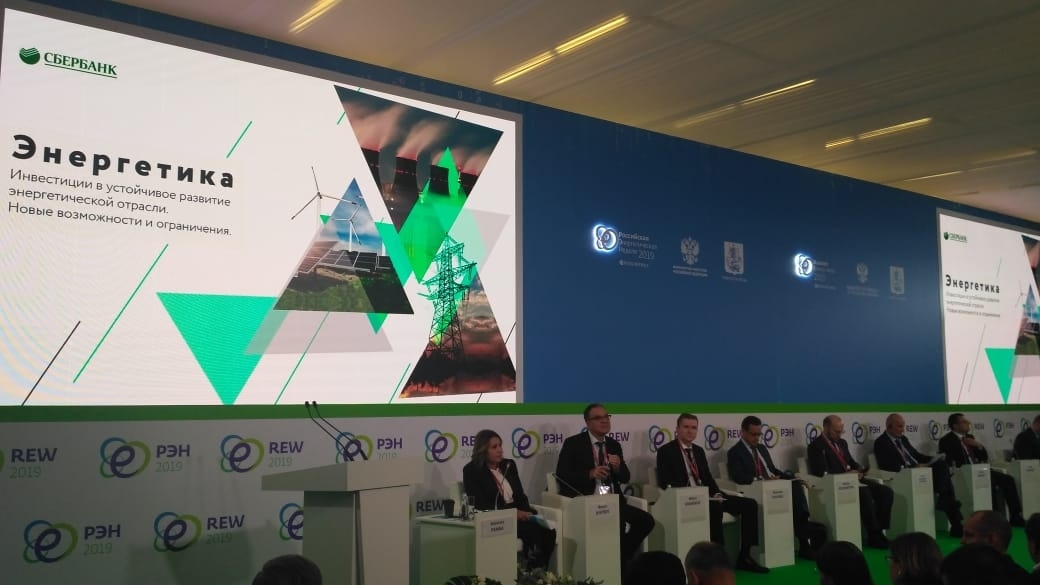 From 2nd to 5th October, 2019, the International Forum "Russian Energy Week 2019" was held in Moscow at the Central Exhibition Hall Manege.
The aims of the Forum were demonstration the prospects of the Russian fuel and energy complex and realizing the potential of international cooperation in the energy industry.
The forum became a platform for discussing current issues in the development of the gas, oil, coal industries, petrochemicals, electric power industry, energy conservation and energy efficiency.
Among the speakers of the Forum there were representatives of governments and ministries of different countries, governors of Russian regions,  and the heads of major energy companies. There were discussed the narrow issues of the development of gas engine fuel, electric transport of certain regions, and the forecast for the development of world energy until 2040.
An attention to trends in the fuel and energy sector was also paid during the Forum. One of the trends was an increasing in the share of gas in the electricity production in the Russian Federation and the coal displacement from this process. At the same time, representatives of the coal industry predicted a smooth increase in production with the prospect of increased exports to the Asia-Pacific countries.
Another trend of the Forum was the "digital transformation" of the oil and gas industry, characterized by the introduction of "smart technologies", covering the entire technological process and designed to improve both the accuracy of exploration and business processes by optimizing assets and reducing the cost of costly components.
The key issue that was presented in each discussion of the Forum was the topic of reducing the impact of energy production on the environment and the Russian national project "Ecology", which had started in 2019. Speakers without any exception stated the importance of this topic, focused on the need to develop and implement programs for improving the environmental performance of enterprises, the need to install automatic measuring instruments on objects of the electric power and mining industries that have a negative impact on the environment.
To view the Forum's business program, meetings or listen to specific speakers, please click here. Broadcasts are available from the Business Program page